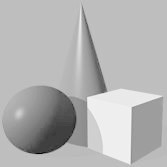 Michael Yates began his real estate career in 1985 when he entered into the field of real estate development, providing project management services for residential projects throughout the Southern California area. During this time he received his Bachelor of Science degree from the University of Southern California in Business Administration.
Upon graduating, he entered the field of commercial real estate valuation with Houston based Aaron & Wright Inc. While pursuing the MAI designation with the Appraisal Institute, he gained nationwide valuation expertise of virtually all property types including religious facilities, investment grade apartment properties, office buildings, retail buildings, industrial buildings, vacant land, and special use properties. In 1995, he became Aaron & Wright's Regional Manager of all West Coast operations and serviced prominent investment banks, securitization lenders and national commercial banks.
In 1996 Mr. Yates joined forces with Arthur Andersen LLP, where he served as senior consultant in the Real Estate Valuation department. There he provided a variety of litigation consulting and due diligence services to the worlds leading financial institutions. His experience included servicing clients on commercial real estate related projects as well as managing staff and quality assurance. At Arthur Andersen he performed lease audits for acquisitions and financing on commercial portfolio transactions exceeding 500 million dollars, underwriting and loan service analysis for prominent investment banks, comprehensive feasibility studies as well as a variety of purchase price allocation and litigation advisory services on corporate related transactions.
Michael Yates is the founder of Pacific Valuation, a real estate valuation firm specializing in valuation advisory services as well as meeting client needs active in the acquisition, litigation, management, finance or securitization of commercial and residential real estate. He is a Member of the Appraisal Institute, is a designated expert witness, and is licensed by the states of California & Colorado as a Certified General Real Estate Appraiser.